Community wellness Guidelines
Please take a moment to review our community wellness guidelines before your visit to Left Foot Charley.
LEFT FOOT CHARLEY VISITOR GUIDELINES
The safety of our staff and customers is of utmost importance. Please help us by following these guidelines while visiting Left Foot Charley. We can't wait to see your smiling eyes!
TASTING ROOM HOURS
Sunday: Curbside only 11am-3pm
Monday-Tuesday: Curbside only 12pm-6pm
Wednesday-Saturday: Curbside and Patio Service 11am-7pm
WEAR A MASK
While at Left Foot Charley, both inside the tasting room and on the patio, please wear a mask unless you are seated at your table.
WAIT TO BE SEATED
A host will greet you and seat you. 
ORDERING
All orders will be placed at your table. Menus will be single-use and also available on your smartphone via a QR code. Glass pours and wine flights are both available. Traditional tastings are not available at this time.
SOCIAL DISTANCE
Please maintain a 6-foot distance from others that are not in your group. 
50% CAPACITY
All tables have been spaced at least 6 feet apart to ensure that we are able to operate at 50% capacity. Please do not move tables. 
KEEPING IT CLEAN
We are increasing cleaning throughout the tasting room and patio, especially on high touch surfaces. 
PAYING FOR YOUR ORDER
Credit card payments are preferred.
CURBSIDE PICKUP
Curbside pickup will still be available. Call 231-995-0500 to place your order. 
EMPLOYEE and VISITOR HEALTH
All staff will be screened for COVID-19 symptoms prior to each shift. If you are feeling symptomatic or ill, please follow CDC guidelines and choose another time to visit LFC.
To view our full preparedness plan, please click here.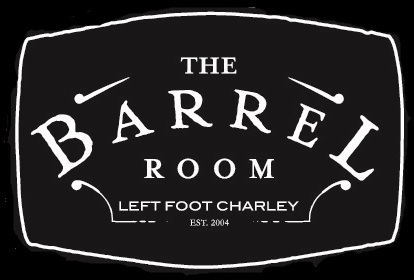 Tasting Room Hours
Sunday 12pm - 6pm
Monday-Saturday 12pm - 7pm
BARREL ROOM HOURS
Monday 4pm-9pm
Friday 1pm-7pm
Saturday 1pm-7pm
Visit Us
The Tasting Room
806 Red Dr
Suite #100
Traverse City, MI 49684
The Barrel Room
1400 Yellow Dr
Traverse City, MI 49684