The Barrel Room Wine and Ciders
More than one hundred years ago, the State Hospital built this building, now known as the Barrel Room, to cellar the fruits and vegetables grown on campus so patients and staff could enjoy them year round. Over sixty years after the last fruits were taken from the root cellar, LFC began using it for its original intention- aging and storing locally grown crops. Thank you for coming to taste the fruits of our labor!
◊indicates Barrel Room exclusive wines
Dry White Wines
–38 BTL 12 GL –
CLUB 63 – 30.4 BTL
This Blanc de Blanc traditional method sparkling wine was slowly fermented in the bottle for two years, creating consistent, fine bubbles throughout the palate.
2020 CRÉMANT
–28 BTL 10 GL –
CLUB 63 – 22.4 BTL
Crémant is a designation used for sparkling wines not made in Champagne. They can be made anywhere and often reflect blends of local significance. This style produces a fruit-forward sparkling wine similar to Prosecco.
TALE FEATHERS VINEYARD
– 28 BTL  9 GL –
CLUB 63- 22.4 BTL
This small bottling came from a selection of the 2.5 acre Tale Feathers Vineyard on Old Mission Peninsula. We chose to ferment and age the wine in two very old French oak puncheons.
–
28 
BTL  10
GL 
–
CLUB 63 – 22.4 BTL 
We fermented the lot with the skins as we would a red wine fermentation. Then, instead of pressing after a week or two, we let the wine age with the skins for 4 months in stainless steel, then neutral oak puncheons for 7 months. The oxygen that inevitably creeps in further tints this and we end up with a beautiful orange-colored wine.
45% CHARDONNAY, 28% PINOT GRIS, 25% AUXERROIS, 2% PINOT BLANC
–
25 
BTL 
9 GL 
–
CLUB 63 – 20 BTL 
We like to play with fermentation in oak. In this case, we fermented and aged Chardonnay, Auxerrois, Pinot Gris, and Pinot Blanc individually in used French oak barrels. The idea was to bring balance through the blend and the overtones presented by each barrel.
ISLAND VIEW VINEYARD
JEFFERSON CUP INVITATIONAL silver MEDAL 
–28 BTL 10 GL –
CLUB 63 – 22.4 BTL 
The Island View Vineyard is Michigan's oldest Pinot Blanc planting dating back to 1995. There are 1100 plants farmed under the watchful eye and expert hands of Werner Kuehnis.  
– 25 BTL  8 GL –
Club 63 – 20 BTL 
This is an extremely rare grape variety. The finished wine is dry and balanced with an intriguing floral aroma. 
Reds and Rosé
2018 Blaufränkisch Reserve ◊
– 45 BTL 15 GL –
CLUB 63 – 36 BTL
This is a blend from our oldest and newest Blaufränkisch vineyards. The combination of black pepper, earth, and brambleberry flavor will evolve over the next several years.
2020 Gamay 
– 32 BTL 12gl–
CLUB 63 – 25.6 BTL
Our Gamay comes from a young Leelanau Peninsula vineyard. This wine shows elegance and structure with great aging potential.
Sweeter Whites
2019 IV Sparkling Pinot Blanc
Island View Vineyard
– 28 
BTL  10
GL 
–
CLUB 63 – 22.4 BTL
Left Foot Charley's take on Prosecco, this wine is a lightly carbonated, delicately balanced sparkling wine for all occasions from Island View Vineyard on Old Mission Peninsula.
JEFFERSON CUP winner
– 25 
BTL  9 
GL 
–
CLUB 63 – 20 BTL 
This vineyard has an esteemed reputation and back-to-back Jefferson Cups. This prestigious award is earned by the top wines at the invitation-only competition.
– 20 
BTL  
8 
GL 
–
CLUB 63 – 16 BTL
We find this Riesling to be a melodic poem of delicate sweetness wrapped around an electric core of acid.
– 28 
BTL  10
GL 
–
CLUB 63 – 22.4 BTL
A late harvest Riesling made from one of our most renowned vineyards.
Hard Ciders
SPITZENBURG
–22 750ML BTL / 9 8
OZ

GL –
Club – 17.6 BTL
Spitzenburg is an heirloom apple that used to be more widespread in the US and Michigan. It was pushed out of the mainstream by "new" varieties like northern spy which cooked more consistently. In 2020 we got our first real crop and had the opportunity to make this single variety cider.
PORTER'S PERFECTION
–22
 

750ML

 

BTL / 9

 

8OZ

 

GL –

Dating back to before 1900, Porter's Perfection was first grown in the orchard of Charles Porter in East Lambrook, England. When an amazing crop was picked during harvest, we knew we had to create a new single variety cider to show off this apple's bright, dense minerality. 
–18 
BTL  / 
7 
5

OZ

GL 
–
CLUB – 14.4 BTL 
The apples pressed for this dry British style cider are grown as part of an experimental block on the Engle Ridge Farm that was planted as part of our quest for true cider apples that will thrive in northern Michigan.
Hors d'oeuvres
Burrata
– 19 –
Housemade Mozzarella Burrata on a Bed of Tomato Vin with Freshly Baked Focaccia Bread by Trattoria Stella
Whitefish Pate
– 10 –
Local Whitefish Pate & Rosemary Flatbread Crackers
Trail Mix
–5 –

Village TRAILS Mix by Trattoria Stella
Shortbread Cookies
–5
–
Rosemary Butter Shortbread Cookies from Cuppa Joe
Left Foot Charley
Wine Club
For access to exclusive prices on bottles, glass pours, merchandise, events, and more join one of our Left Foot Charley Wine Clubs.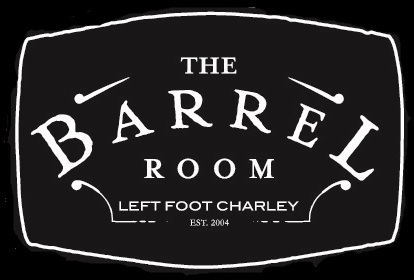 Tasting Room Hours
Sunday 12pm - 6pm
Monday 12pm - 7pm
Tuesday 12pm - 5pm
Wednesday-Saturday 12pm - 7pm
 BARREL ROOM HOURS
Monday 4pm-9pm
Friday 1pm-7pm
Saturday 1pm-7pm
Visit Us
The Tasting Room
806 Red Dr
Suite #100
Traverse City, MI 49684
The Barrel Room
1400 Yellow Dr
Traverse City, MI 49684