Interlochen Public Radio (IPR) presents Trio Fadolín in the Barrel Room at Left Foot Charley! Join us in listening to the harmonious sounds of string acoustics in the upper level of the Barrel Room.
---
"Trio Fadolín is a new ensemble of unique sonority- Sabina Torosjan on violin, Valeriya Sholokhova on cello, and Ljova, performing on the fadolín – a new instrument that encompasses the range of the violin, viola, and most of the cello, finding its footing in an acoustic chamber music setting for the first time.
We formed during the COVID-19 pandemic — our first performances were in the summer of 2021, on a makeshift stage at the Javits Convention Center mass vaccination site, operated by the US Army and sponsored by Sing for Hope. Since that time, we have made appearances at Bargemusic, Barbès, Symphony Space, and at the Metropolitan Museum of Art. We continue to perform outreach events for Sing For Hope's stage at the new Moynihan Train Terminal at Penn Station, where we frequently perform with special guests.  As our opportunities to play together grew, our repertoire evolved steadily — it now includes works by Ukrainian composers Vasily Barvinsky, Mykola Kolessa, and Miroslav Skoryk, Spanish-American composer Andrea Casarrubios, folk music from Denmark, Sweden and Romania, in addition to original works by our fadolínist, Ljova. All three of us are graduates of The Juilliard School.
Our focus is multifaceted — on the one hand, we are exploring the unique sonority of the acoustic fadolín  (six-string violin, with low C and F strings) within a trio context, using it — for the first time in history — as an integral instrument in an acoustic chamber music setting.
On the other hand, we also share a deep personal connection — all three of us grew up in the former Soviet Union and arrived in New York as teens.  Sabina was born in Estonia of Armenian-Jewish heritage; Valeriya was born in Ukraine of Ukrainian, Jewish, and Russian heritage; Ljova was born in Moscow, Russia, of Ukrainian-Jewish, German-Jewish, Polish and Romanian heritage.  We share a common bond of immigration, Eastern European literature, humor, animation and music.
We are here to tell the complicated story, to tell the stories of immigrant composers, to collaborate with immigrant artists, to showcase places where cultures intersect."
---
Tickets are $30 which includes a glass of wine or hard cider. Doors open at 6:30pm, show starts at 7:00pm. Club discounts can't be applied.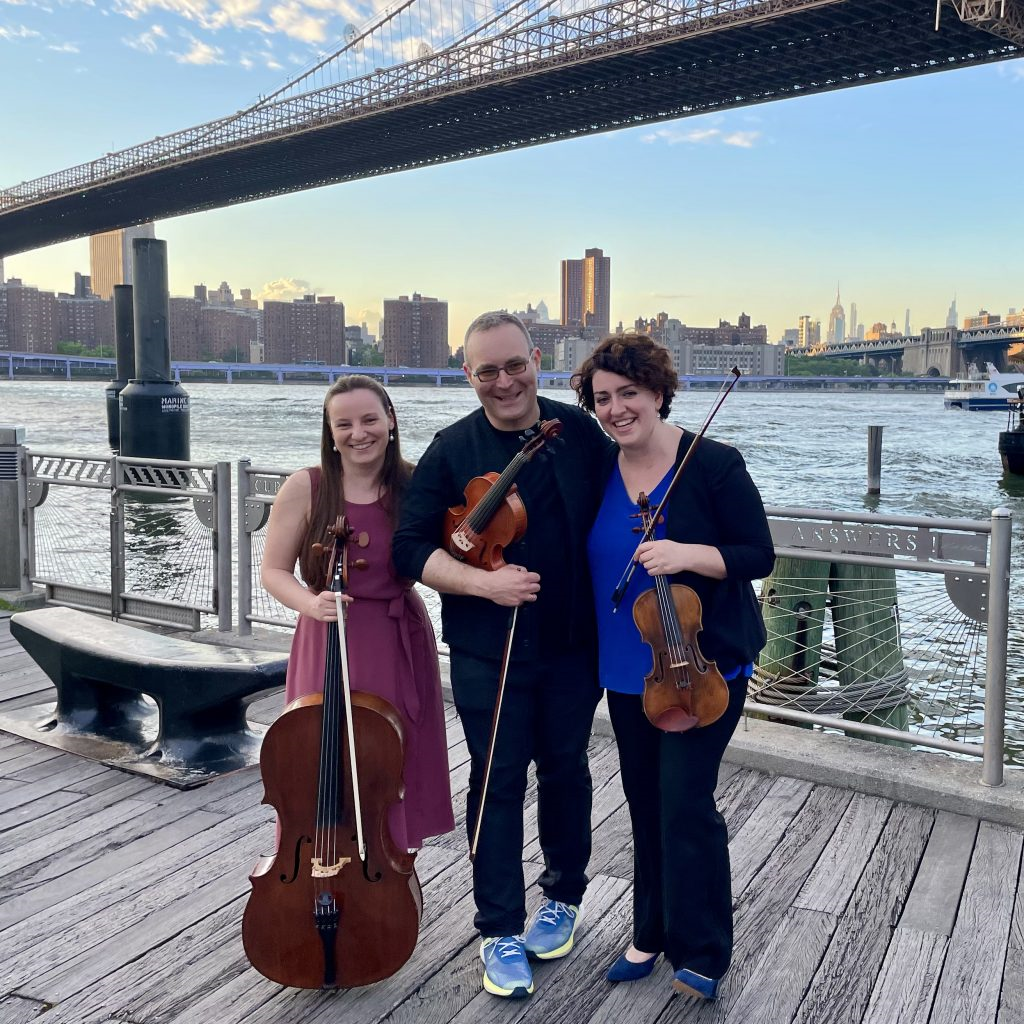 March 9 @ 18:30
The Barrel Room